Meet the Chiropractor
Dr Mark Carter B.App.SC (Chiropractic)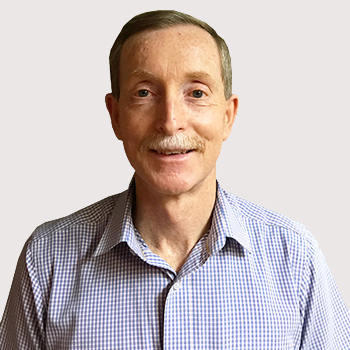 Growing up on a farm, Mark assumed he would enter the family business until his first encounter with chiropractic care. He used to go with his father to the chiropractor and get adjusted. Then, a cousin in Sydney joined the natural health profession, and Mark went to see him for a visit. From there, he discovered more about chiropractic and its philosophy and began a journey to becoming a natural healing practitioner.
Mark studied a Bachelor of Applied Science for five years at RMIT University in Melbourne, graduating in 1980.  He filled in as a locum practitioner before deciding it was time to open his own practice.
I enjoy helping people. By moving well, thinking well and eating well, you can turn your life around.
Outside of the clinic, Mark enjoys gardening and doing triathlons. He was a member of the Apex Club of Leeton, of which he holds Life membership and is active on the national board with Apex 40 Australia. He's also on the local committee for the hot air ballooning which is held every Easter.
Although having no official university qualifications in nutrition he has had a strong interest in nutrition and is a member of his national association's clinical interest group in nutrition. In the past he has bought Professor Ian Brighthope, President and Founder of Australian College of Nutrition and Environmental Medicine, and Cyndi Omera, nutritionalist of "Changing Habits Changing Lives" to Leeton for public talks.
Contact Our Clinic Today
At Carter Family Chiropractic Centre, all ages of people with varying concerns are welcome. Our father-and-son chiropractic team are here to assist you with your needs, and welcome the opportunity to meet you! Contact our clinic today to learn more or to book your appointment! Convenient late hours are available.

Chiropractors Leeton | Carter Family Chiropractic Centre | 02 6953 3330