About Us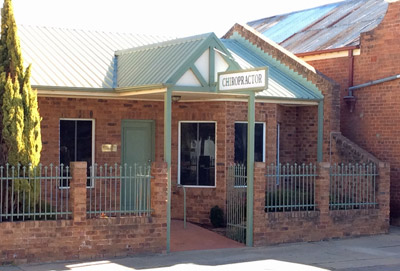 Chiropractor Dr Mark Carter entered practice in 1980 as an associate in a practice located in Lismore and Ballina. He sought an opportunity to begin his own healthcare centre and visited Leeton. Feeling right at home, he took over an existing clinic that had been open since 1976. Over the years, there were relocations, culminating in a purpose-built space where you'll currently find us.
There are three Carter Family Chiropractic Centre facilities – in Leeton, Griffith & Narrandera. We are spinal health care experts, and a true family practice, Mark's wife Joanne is the office manager, along with our chiropractic assistant Donna.
Serving Your Needs and Preferences
No matter what your goals are or why you seek our help, we'll be happy to accommodate you. Some people choose to see us for relief care, while others want to realise their full potential and come in regularly under a form of maintenance spinal care. Families, children, retirees and athletes are all welcome.
We also stock a large range of Changing Habits organic, sustainable, ethical and reliable real food products along with practitioner only vitamins and supplements from Metagenics. Visit us today to choose from the selection!
Making Care Accessible
To better serve the people of our community, our practice accepts several different forms of payment:
All health funds
Department of Veterans' Affairs
eftpos®
Enhanced Primary Care (EPC)
Additionally, HICAPS is available on-site so that you can have your claim processed immediately with no waiting times to claim your rebate.
Contact our warm, welcoming team today to schedule your appointment!  We also offer X-ray facilities on-site and can take any necessary images.

About Carter Family Chiropractic Centre | 02 6953 3330